Klemsy - Fotolia
Automation helps, but you need more to achieve DevOps goals
Automation is an essential step to continuous delivery, but if your DevOps efforts aren't dedicated to advancing the user experience, it'll all be for naught.
Automation is vital if you hope to achieve DevOps goals. Without automation, DevOps will remain an impossible dream and the pressure will build for already-strained development and IT teams struggling to keep up with the pace of continuous integration and delivery.

Download this free guide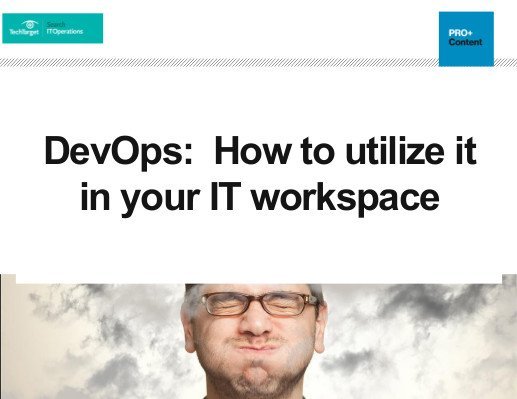 PDF: Are you migrating to DevOps?
As DevOps is slowly taking over the IT landscape, its vital that IT pros understand it before jumping right into the movement. In this complimentary guide, discover an expert breakdown of how DevOps impacts day-to-day operations management in modern IT environments.
By submitting your personal information, you agree that TechTarget and its partners may contact you regarding relevant content, products and special offers.
You also agree that your personal information may be transferred and processed in the United States, and that you have read and agree to the Terms of Use and the Privacy Policy.
But DevOps is more than simply deploying the latest automation tool and hoping for the best. It requires a much more holistic approach -- bringing together people, processes, technologies and culture around a shared vision.
So, how do teams align to make automation work for them?
The human factor
Teams need to realign on the shared DevOps goals of improving the user experience and serving customers. This requires teams rethinking every decision and investment around this goal. For example, unless the latest and greatest automation tool improves the user experience, you shouldn't purchase it.
This can be a painful realignment for development teams in particular. Both the development and testing teams need to broaden their focus from being code-centric to being customer-centric. By adopting this approach, it'll help break down barriers and unify disparate teams.
Avoid the one-size-fits-all approach
Don't view automation as a way to eliminate roles. You still require specialist skills and knowledge within your team. The focus needs to be on creating cross-functional, agile teams that are recognized and rewarded for breaking down the long-established barriers between development and operations and working collaboratively. Creating cross-functional, effective teams will ensure the delivery of high-quality products.
The need for speed
DevOps adoption continues to gather steam, fueled by rising demands from the business for speed and agility. With daily releases becoming the norm, this requires bringing the business into DevOps. This is another huge cultural change for teams.
Once you automate, you can build and deploy more frequently, but having a deep bench of automation tools doesn't make you DevOps ready! For example, automation within DevOps should avoid the failings of marketing automation tools, which, despite providing valuable insights, remain siloed from the core business. In reality, you need both automation and collaboration to achieve DevOps.
DevOps and infrastructure form
symbiotic relationship
The DevOps process -- this retooling of traditional workflows -- can often affect infrastructure. A well-oiled DevOps process creates, tests and releases software rapidly as a result of greater communication and automation. Those quick changes in deployments and development cycles can stress infrastructure equipment and personnel. To really do DevOps, your infrastructure better be ready
Monitoring = testing
With the realignment on the user, monitoring is now an essential part of the DevOps roadmap. In the digital world, there is no longer a distinction between testing and monitoring. Continuous monitoring provides ongoing feedback on the user experience as well as breaking down pre- and post-production barriers.
Without automation, DevOps goals remain out of reach, but automation tools alone won't make them a reality. Teams need to collaborate around the shared vision of improving the user experience. Automation is not a panacea delivering on DevOps goals. It's critical that automation be part of a larger DevOps strategy.
Dig Deeper on DevOps software testing