olly - Fotolia
With a DevOps skillset, big business equals bigger bucks
Role, location, and company size determine your IT salary. If you're a U.S. based DevOps engineer in a big company, chances are you earn more than six figures.
If you are a DevOps engineer in the United States, then odds are you pulled down a six-figure salary last year, according to Puppet's 2016 DevOps Salary Report. Puppet surveyed more than 4,600 IT professionals around the world and revealed a number of encouraging salary trends for IT professionals on the DevOps career path.

Download this free guide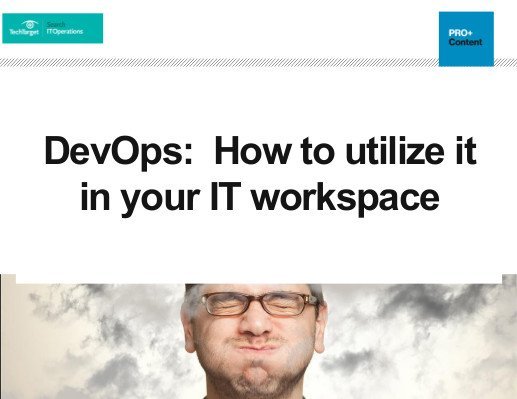 PDF: Are you migrating to DevOps?
As DevOps is slowly taking over the IT landscape, its vital that IT pros understand it before jumping right into the movement. In this complimentary guide, discover an expert breakdown of how DevOps impacts day-to-day operations management in modern IT environments.
Of survey respondents in the United States, the five most common job titles were system administrator, systems developer/engineer, DevOps engineer, software developer or engineer, and architect (excluding cloud, infrastructure, and systems architects). Among these five groups, 60% of systems developers and engineers, 64% of DevOps engineers, and 61% of software developers/engineers reported a salary of more than $100,000. Only system administrators had a most-common--at a mark of 34%--salary band below six figures at $75,000–$99,000, and then 22% in the next band of $100,000–$124,000.
Location can matter as much as position, when it comes to IT compensation. Salaries are highest for IT professionals in the United States, Canada, and Australia/New Zealand, with those in the United States leading the way. In fact, salaries increased in the United States so much in the past year that the most common annual salary moved from the $75,000–$99,000 band up to the $100,000–$124,000 band. It was the only region to experience this growth; other regions stayed in the $75,000–$99,000 band.
In the U.S., 29% of IT professionals reported a salary in the $100,000–$124,000 band compared to 26% in the $75,000–$99,000 band. In Australia, 37% reported a salary in the $75,000–$99,000 band and only 19% in the $100,000–$124,000 band. Similarly, in Canada, 43% reported a salary in the $75,000–$99,000 band and only 10% in the $100,000–$124,000 band. Salaries in Western Europe were a step behind, with the highest percentage of respondents (38%) reporting salaries in the $50,000-$74,000 band. Salaries in Asia, Latin America and Eastern Europe are well off the pace.
The size and scope of the employer is a determining factor as well. The bigger the enterprise, the bigger the bucks. The most common salary band for enterprises with less than 5,000 servers was $75,000–$99,000. At larger enterprises with more than 5,000 servers, the most common salary band was $100,000–$124,000.
Because the DevOps skillset includes experience with Windows and Linux OS, public and private clouds, along with script and coding know-how, the DevOps engineer has a key role in the synchronization of the development and deployment process. And as DevOps continues to grow, so will the salaries of DevOps engineers.
Dig Deeper on DevOps skills